Written by Tom Stoppard, Directed by Thomas R. Gordon
Two minor characters from the play Hamlet, Rosencrantz & Guildenstern, are unaware of their scripted lives and are unable to deviate from them. Will Rosencrantz and Guildenstern (or Guildenstern and Rosencrantz) manage to discover the source of Hamlet's malaise as requested by the new king? Are the answers as important as the questions? Will the mysterious players who are strolling around the castle reveal the secrets they evidently know? Can we ever really know what's going on? And whose serve is it?
Tickets
$20 – Regular
$10 – Student / Senior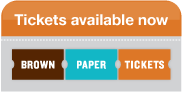 Cast
Miranda Jean Larson – ROSENCRANTZ
Jocelyn Vammer - GUILDENSTERN
Thomas R. Gordon – THE PLAYER
Gregory Pike – HAMLET, TRAGEDIAN
Jonathan West – CLAUDIUS, TRAGEDIAN
Tacilyn Jones – GERTRUDE, TRAGEDIAN
David Meyers – POLONIUS, ALFRED
Morgane – OPHELIA, TRAGEDIAN
Crew
Thomas R. Gordon - Director
Dana Robbins - Stage Manager
Al Malonga - Costume Design
Mitch Ost - Set Design
Michael Zumbrun - Light Design
About the Company: The Onomatopoeia Theatre Company
Our goal is to produce performances for the New York City community that not only entertains audiences but also enlightens and educates everyone involved. To do this we have decided to create theatre with a focus on sound! Any and all types of sound!  Whether it is music, yelling or a symphony of emotions, we aim to create theatre that must be heard to really be seen!  The Onomatopoeia Theatre Company is dedicated to establishing a safe space for all types of artist while creating truly unique theatrical experiences!
Thomas R. Gordon 
Artistic Director 
The Onomatopoeia Theatre Company
Open: 11/06/15
Close: 11/21/15



Click for Schedule

click here to close

11/06/15 8:00 PM

11/07/15 8:00 PM

11/08/15 1:30 PM

11/11/15 8:00 PM

11/12/15 8:00 PM

11/13/15 8:00 PM

11/14/15 8:00 PM

11/15/15 1:30 PM

11/18/15 8:00 PM

11/19/15 8:00 PM

11/20/15 8:00 PM

11/21/14 8:00 PM
:
11/6/2015
11/7/2015
11/8/2015
11/11/2015
11/12/2015
11/13/2015
11/14/2015
11/15/2015
11/18/2015
11/19/2015
11/20/2015
11/21/2015


Theater: The Gene Frankel Theatre
Address: 24 Bond Street
New York, NY 10012
Google Maps
Cost:$20 Regular ; $10 Student / Senior
Buy Tickets Online or Call: Brown Paper Tickets at 1-800-838-3006