Written by Titus Maccius Plautus, Adapted and Directed by Thomas R. Gordon
A Comedic Investigation Of Love And Improvisation
A young Roman by the name of Calidorus has a problem. He is in love with Phœnicium, a girl who belongs to a Madame named Ballio, but a bargain has been made to sell her to an old and ugly Macedonian soldier. Calidorus will do anything to stop this, so it falls to Pseudolus, the clever slave, to help her master save Phœnicium from this Macedonian nightmare and win her freedom or she will lose her head. The stakes are high, and it is clear that Pseudolus does not entirely have a clear plan. Can Pseudolus improvise her way out of this awful mess and save the day for a happy ending?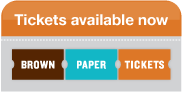 Nov. 7th – 17th
at
The Gene Frankel Theatre
24 Bond Street, New York, NY 10012
Tickets -
$20 - Regular
$10 – Student
MTA -
6 - (Bleeker)
F, B & D - (Broadway/Lafayette)
Cross Streets - Bond St. & Lafayette St. (Manhattan)


Cast

Pseudolus – Miranda Webster
Calidorus, Simo – Alex Levitt
Ballio – Sarah Hegarty
Harpax, Simia, Boy, Ballio's Slaves – Matthew K. Davis
Phoenicium, Charinus, Callipho, Cook, Ballio's Women – Madison Byles
Crew
Director - Thomas R. Gordon
Stage Manager – Samantha Ryel
Costume Design – Al Malonga
Set Designer - Zach Serafin
Lighting Designer – Brian Henderson
Production Manager - Tasha Partee
Costume Director - Charlotte Gaspard
About the Company: The Onomatopoeia Theatre Company
The Onomatopoeia Theatre Company was formed to serve as a safe space for anyone who works in the arts, and considers themselves and to be an underdog, a misfit or just misunderstood. Quite often, many of these artists will have grand ideas, yet remain too apprehensive or afraid to express them. We at The Onomatopoeia Theatre Company wish to change this. Our goal is to promote ideas and performances that otherwise might not have been done for one reason or another or that have seemed just out of reach before. From doing a classic piece of theatre to experimenting with new possibilities in performance art, nothing is too big or too small for The Onomatopoeia Theatre Company. We are dedicated to producing the show that was always in someone's imagination! For instance, if you have ever had an idea at a party late at night, but you think no one would be interested, The Onomatopoeia Theatre Company would probably be interested. Our hope is that The Onomatopoeia Theatre Company will regularly serve as a catalyst for new idea's and possibilities.
Open: 02/27/14
Close: 03/16/14



Click for Schedule

click here to close

02/27/14 - 8:00 PM Performance
02/28/14 - 8:00 PM Performance
03/01/14 - 8:00 PM Performance
03/02/14 - 8:00 PM Matinee Performance

03/05/14 - 8:00 PM Performance
03/06/14 - 8:00 PM Performance
03/07/14 - 8:00 PM Performance
03/08/14 - 8:00 PM Performance
03/09/14 - 1:30 PM Matinee Performance

03/12/14 - 8:00 PM Performance
03/13/14 - 8:00 PM Performance
03/14/14 - 8:00 PM Performance
03/15/14 - 8:00 PM Performance
03/16/14 - 1:30 PM Closing Performance!

Theater: The Gene Frankel Theatre
Address: 24 Bond Street
New York, NY 10012
Google Maps
Cost:$20 - Regular ; $10 - Student
Buy Tickets Online or Call: Brown Paper Tickets at 1-800-838-3006