Written and Directed by Thomas R. Gordon
An Exciting Exploration of Dreams and Reality
It was Jonathan Harker, with the help of Abraham Van Helsing, who succeeded in finally ending the evil of Count Dracula, Lord of the Vampires, back in 1893. Now, one hundred and twenty years later, citizens of New York City have started having recurring dreams involving vampires, causing rumor of a new and spreading darkness. Meanwhile, powerful forces are struggling for the soul of a man named Morris Harker, the great-great grandson of the man who supposedly defeated the immortal vampire all those years ago...
Aug. 22nd – Sept. 8th
at
The Gene Frankel Theatre
24 Bond Street, New York, NY 10012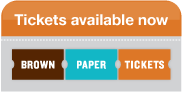 Cast

Xavier Balaur / Count Dracula – Martin Meccouri
Nona Parcae – MaryBeth Schroeder
Decima Parcae – Sara Hymes
Morta Parcae – Mallory Campbell
Morris Harker – Brian Henderson
Ellen Chandler – Mieke Stapelberg
Eric LaCroix – Sam Deas
Lisa Schwarz – Christina Helmer
Alexander Van Helsing – Patrick Marran
Crew

Writer / Director - Thomas R. Gordon
Production Manager - Tasha Partee
Assistant Stage Manager – Samantha Ryel
Costume Designer - Charlotte Gaspard
Set Designer - Zach Serafin
About the Company: The Onomatopoeia Theatre Company
The Onomatopoeia Theatre Company was formed to serve as a safe space for anyone who works in the arts, and considers themselves and to be an underdog, a misfit or just misunderstood. Quite often, many of these artists will have grand ideas, yet remain too apprehensive or afraid to express them. We at The Onomatopoeia Theatre Company wish to change this. Our goal is to promote ideas and performances that otherwise might not have been done for one reason or another or that have seemed just out of reach before. From doing a classic piece of theatre to experimenting with new possibilities in performance art, nothing is too big or too small for The Onomatopoeia Theatre Company. We are dedicated to producing the show that was always in someone's imagination! For instance, if you have ever had an idea at a party late at night, but you think no one would be interested, The Onomatopoeia Theatre Company would probably be interested. Our hope is that The Onomatopoeia Theatre Company will regularly serve as a catalyst for new idea's and possibilities.
Open: 08/22/13
Close: 09/08/13



Click for Schedule

click here to close

08/22/13 - 8:00 PM Opening Night!
08/23/13 - 8:00 PM Performance
08/24/13 - 8:00 PM Performance
08/25/13 - 1:30 PM Matinee Performance

08/28/13 - 8:00 PM Performance
08/29/13 - 8:00 PM Performance
08/30/13 - 8:00 PM Performance
08/31/13 - 8:00 PM Performance
09/01/13 - 1:30 PM Matinee Performance

09/04/13 - 8:00 PM Performance
09/05/13 - 8:00 PM Performance
08/06/13 - 8:00 PM Performance
08/07/13 - 8:00 PM Performance
08/08/13 - 1:30 PM Closing Performance!

Theater: Gene Frankel Theatre
Address: 24 Bond St.
New York, NY 10012
Google Maps


Directions

click here to close

Closest subway: 6 to Bleecker, walk north to Bond, west to the theatre

Cost:$20 - Regular / $15 - Discount Code / $10 – Student
Buy Tickets Online or Call: Brown Paper Tickets at 1-800-838-3006