Open: 11/04/15- Close: 11/05/15
BALLETCOLLECTIVE TO PRESENT TWO WORLD PREMIERES BALLETS CHOREOGRAPHED BY TROY SCHUMACHER
BalletCollective will present two world premieres ballets by Troy Schumacher on November 4 and 5, 2015 at NYU Skirball Center, 566 LaGuardia Place at Washington Square. The new works were inspired by separate series of commissioned photographs by Paul Maffi and Dafy Hagai, with commissioned scores by music director and resident composer Ellis Ludwig-Leon (San Fermin) and Mark Dancigers (NOW Ensemble).
The program, showcasing the company's commitment to artistic collaboration, will also include All That We See and Dear and Blackbirds. All pieces will be accompanied by live music performed by the ensemble Hotel Elefant.
There will be a pre-show lobby talk entitled, "Composing for Dance," by Ellis Ludwig-Leon on November 4 at 6:30 pm, and a post-show discussion and Q & A on November 5 with Ellis Ludwig-Leon, Mark Dancigers and Troy Schumacher.
Venue:
Skirball Center for the Performing Arts : 566 LaGuardia Place
Open: 11/05/15- Close: 11/21/15
Carefully Taught
Two women. Two children. Many voices. One issue. This provocative tale challenges us to examine our perceptions of race in contemporary culture.
Venue:
Astoria Performing Arts Center : 21-12 30th Rd at 21st Street
Open: 10/29/15- Close: 10/31/15
DANDY DARKLY'S TRIGGER HAPPY
Dandy Darkly is back with an all-new, all-American selection of satiric, horrific, erotic, patriotic tales of sex and death! Join Dandy for his utterly unique take on contentment, guns, hypersensitivity and good ole American sodomy.
Stories will include: Silver Dollar - A disgraced American sniper, Otis Moonshine, struggles with PTSD as he hunts his hometown's homosexuals because only he knows the startling truth -- they are werewolves! Final Girl - America's Sweetheart was found dead in her Hollywood mansion, but from low budget slashers to reality TV terrors, America's actual horrors are so much scarier than anything seen on the big screen. American Apparel - Corporate cancer creeps across our safest spaces. Seemingly overnight another gay bar is gentrified.
Venue:
Under St. Marks : 94 St. Mark's Place
Open: 10/27/15- Close: 12/22/15
Fright Night!
Come in out of the cold and enter into the darkness of The Sanctuary, where, lit by flickering candlelight, the award-winning, critically acclaimed Radiotheatre ... now in its 11th Year... presents its ever-changing repertoire of terror tales guaranteed to raise the hair on the back of your neck and chill the marrow in your bones! Complete with its stellar cast, original orchestral scores and a plethora of sound FX! Just bring your imagination! OCT 27, 30 - BERENICE, THE SCREAMING SKULL, THE CURSE OF YIG NOV 10, 24 - MORELLA, FROM BEYOND, TERROR ISLAND DEC 1, 15, 22 - THE BIRDS, THE MONKEY'S PAW, THE DEMON LOVER, ALL SOULS EVE
Venue:
St. John's Lutheran Church : 155 Milton St.
Open: 11/04/15- Close: 11/21/15
GOD IS A VERB
GOD IS A VERB is an engaging and urgent portrait of a world - and a man - on the brink. In the fall of 1969, an eccentric professor gathers a team of offbeat academics to play a game with one goal: make the world work for all humanity. What unfolds tears spacetime as we are whisked from a beatnik cafe to a treetop congressional hearing and back by way of a university telephone. As the clock ticks, the lines blur between the game and the real world and we wonder if we've detached from reality altogether.
Hook & Eye Theater presents the World Premiere of GOD IS A VERB, an absurdist comedy inspired by the mind and myth of architect and designer Buckminster Fuller. The production, directed by Chad Lindsey (The Summoners with Hook & Eye) will run November 4-21 at The Actors Fund Arts Center @ The Schermerhorn (160 Schermerhorn Street between Hoyt and Smith Streets, Brooklyn).
Venue:
The Actors Fund Arts Center : 160 Schermerhorn Street
Open: 11/05/15- Close: 11/21/15
KING OF THE HOBOS
July 27th, 1930. On this night, a charismatic hobo named Gilly tricks a passel of strangers into attending an impromptu funeral for a prominent activist and hobo icon, James Eads How (1874-1930). A real-life heir to a wealthy St. Louis family, How lived as a hobo to bring awareness and help to homeless migrant workers, inspiring a legacy of advocacy as the founder of hobo colleges, unions, news and other groups. Performed by actor/singer/songwriter Jara Jones on a homemade cigar-box guitar in an immersive setting, King of the Hobos examines hobo culture as well as the Depression-era hardships and social ideals which still resonate throughout our nation today.
"I was drawn to the idea of combining my love of folk-rock with the examination of transient culture due to my unique history as a child of a migrant worker," states playwright Jara Jones.
Venue:
St. Paul's Lutheran Church, Upstairs The : 334 5th Street
Open: 10/28/15- Close: 11/01/15
LADY
Lady lives a simple life. She eats refined sugar, walks her lonely halls, and kills young girls. But her lifestyle is crumbling now that the public has uncovered what's really going on inside her castle walls. Loosely based on the end days of Countess Elizabeth Bathory, who allegedly killed over 600 young girls making her the worst serial killer in recorded history, LADY examines the lengths we'll go to for beauty and power.
The cast will feature Sasha Diamond*(The Wong Kids and the Secret of the Space Chupacabra Go! with Ma-Yi Theatre Company), Eli Gelb* (The Thickness of Skin at The Barrow Group), and Lola Kelly (Saint Mel at the Hollywood Fringe Festival) with Lighting Design by Oona Curley (2015 Princess Grace Award nominee), Set Design by Kimie Nishikawa (Before You Get Too Far Afield at JACK), Sound Design by Kevin Novinsky (The Witches with New Collectives), Costume Design
Venue:
American Theatre Of Actors : 314 West 54th Street
Open: 10/25/15- Close: 11/01/15
Late with Lance! With Cher & Andrew Lloyd Webber!
Peter Michael Marino's newest old creation is back from a 5-star reviewed UK engagement for two special performances at the Triple Crown Underground. Meet Lance…delusional cruise ship entertainer, celebrity stalker and pathological musical theater fanatic. After a 15-year hiatus from the cabaret world, Lance is back in town with his own brand of variety talk show. He's axed previous "no-show" guests Minnelli and Jackman and has invited Cher, Andrew Lloyd Webber and Miami Sound Machine to be on his show  - and that's surely bound to happen! For more info, visit www.LanceShow.com
Venue:
Triple Crown Underground Theater : 330 7th Avenue
Open: 01/24/16- Close: 01/24/16
OLD?
OLD?
A series of visual theater plays
written and created by playwrights.
Dixon Place
161 A Crystie Street
Between Delancey and Rivington Streets
Manhattan
Sunday; January 14, 2016 3:00PM
FREE ADMISSION!
Bring a friend or two
Casual Attire
Refreshments and Reception to follow
Bar is available
Directions: hopstop.com

About the Company: Concrete Temple Theatre

Concrete Temple Theatre is a multi-disciplinary company that emphasizes the creation of compelling new theatre works, incorporating drama, dance, puppetry, and the visual arts, which focus on the individual's struggle for identity and society's struggle for cohesion. Through touring and presenting workshops in New York City, nationally, and internationally, Concrete Temple Theatre strives to bring myth and ritual back to the center of dialog, while making connections and
Venue:
Dixon Place : 161A Chrystie Street
Open: 11/15/15- Close: 11/21/15
RACHEL CALOF
RACHEL CALOF, a play with music, based on the life of Rachel Calof, a Jewish picture bride who was a homesteader on the Great Plains from 1894-1904, was chosen to be highlighted in the United Solo Theatre Festival. RACHEL CALOF will play four performances only: Sunday, November 15th at 7:30 pm, Monday, November 16th, Wednesday, November 18 at 9pm and Saturday, November 21 at 2pm. Based on the memoir, Rachel Calof's Story: Jewish Homesteader on the Northern Plains, the show features critically acclaimed television and stage actress Kate Fuglei in the title role. The play is directed by Ellen S. Pressman and features original music and lyrics by Leslie Steinweiss. The book was adapted for the stage by Ken LaZebnik. Tickets are $19.25 and can be purchased by visiting www.telecharge.com or by calling (212-239-6200).
Venue:
Theatre Row Theatre : 432 West 42nd Street
Open: 11/06/15- Close: 11/21/15
ROSENCRANTZ AND GUILDENSTERN ARE DEAD
Two minor characters from the play Hamlet, Rosencrantz & Guildenstern, are unaware of their scripted lives and are unable to deviate from them. Will Rosencrantz and Guildenstern (or Guildenstern and Rosencrantz) manage to discover the source of Hamlet's malaise as requested by the new king? Are the answers as important as the questions? Will the mysterious players who are strolling around the castle reveal the secrets they evidently know? Can we ever really know what's going on? And whose serve is it?
Tickets
$20 – Regular
$10 – Student / Senior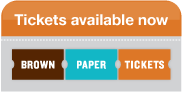 Cast
Miranda Jean Larson – ROSENCRANTZ
Venue:
The Gene Frankel Theatre : 24 Bond Street
Open: 12/15/15- Close: 12/20/15
THE DOOPLES IN THE LAND OF DOO - A NEW MUSICAL
"...Once upon a time...a long, long time ago there was a land so far away that nobody has yet to find it. The name of this land was "Doo" and the people who lived there were very friendly writing tools, called "Dooples".
Venue:
Cherry Lane Theatre : 38 Commerce St.